Fundraise
Smarter.

Not Harder!
Caena simplifies your early-stage startup fundraising with fundraising tools and powerful insights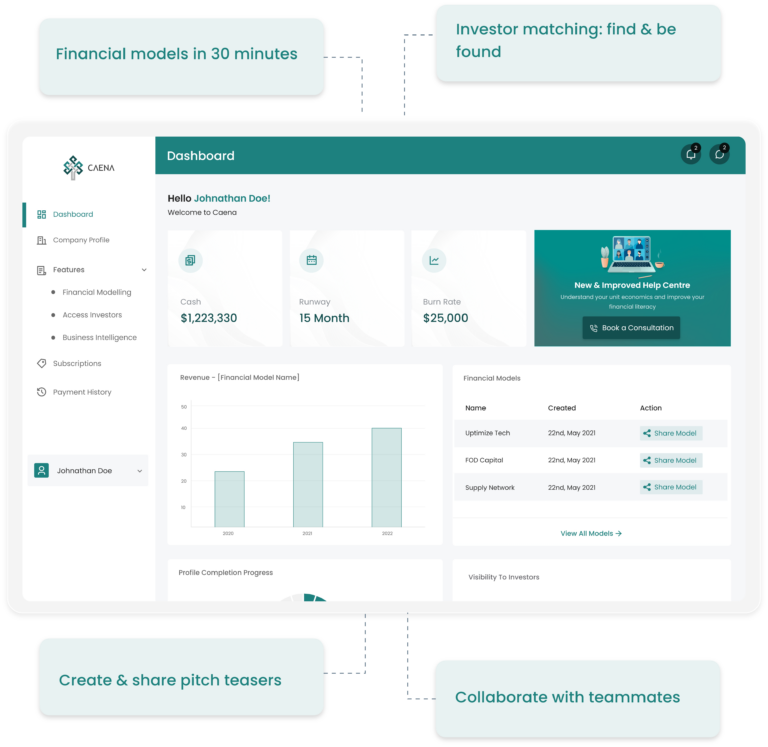 Take a short quiz to receive custom funding recommendations suited to you
Join 6,000+ founders powering their fundraise with Caena
Financial models in less than 30 minutes
Create financial projections, charts and metrics quickly and easily. You don't need to be a finance guru. It is so easy-to-use!
Understand your unit economics and nail those investor conversations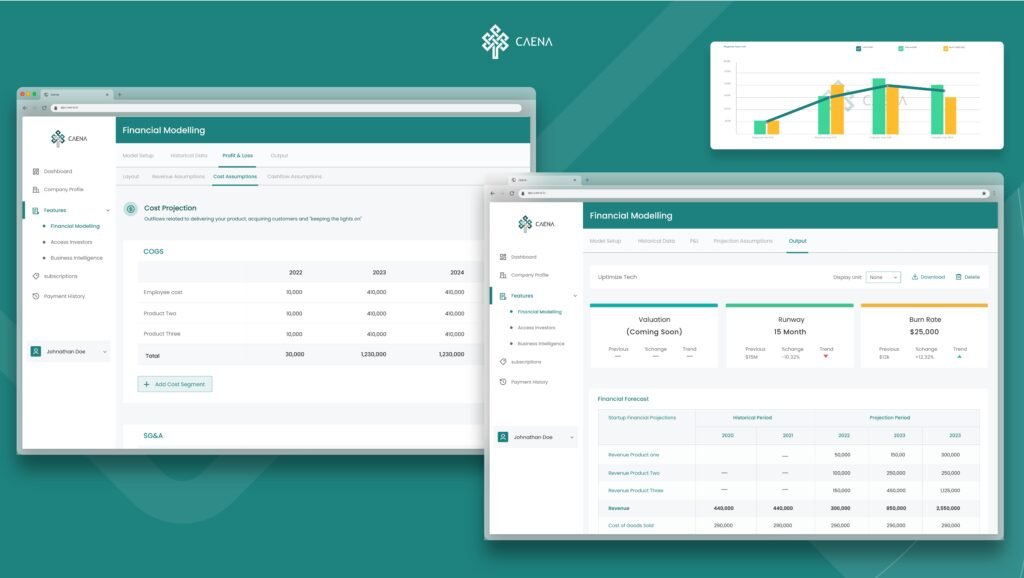 Increase chances of success with investor matching
Identify investors you match their thesis and connect with them. Also, you get visibility to our investor clients who are searching for investing opportunities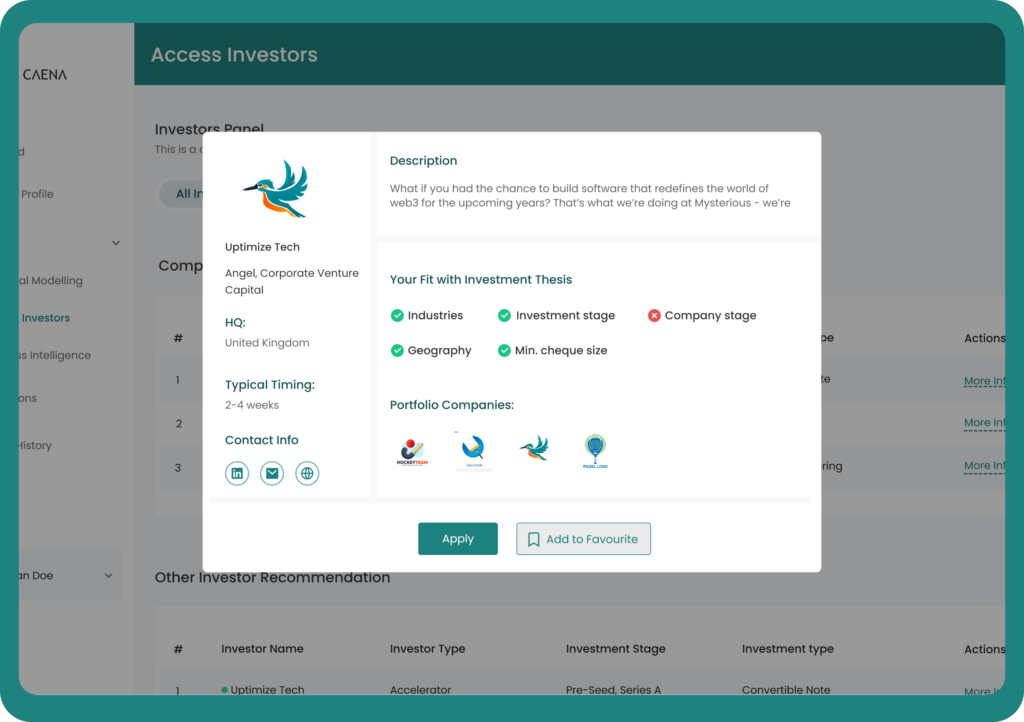 Beautiful pitch teasers in an instant
Put your best foot forward with a perfect pitch teaser
Complete your company profile and your teaser is ready to view, share or download.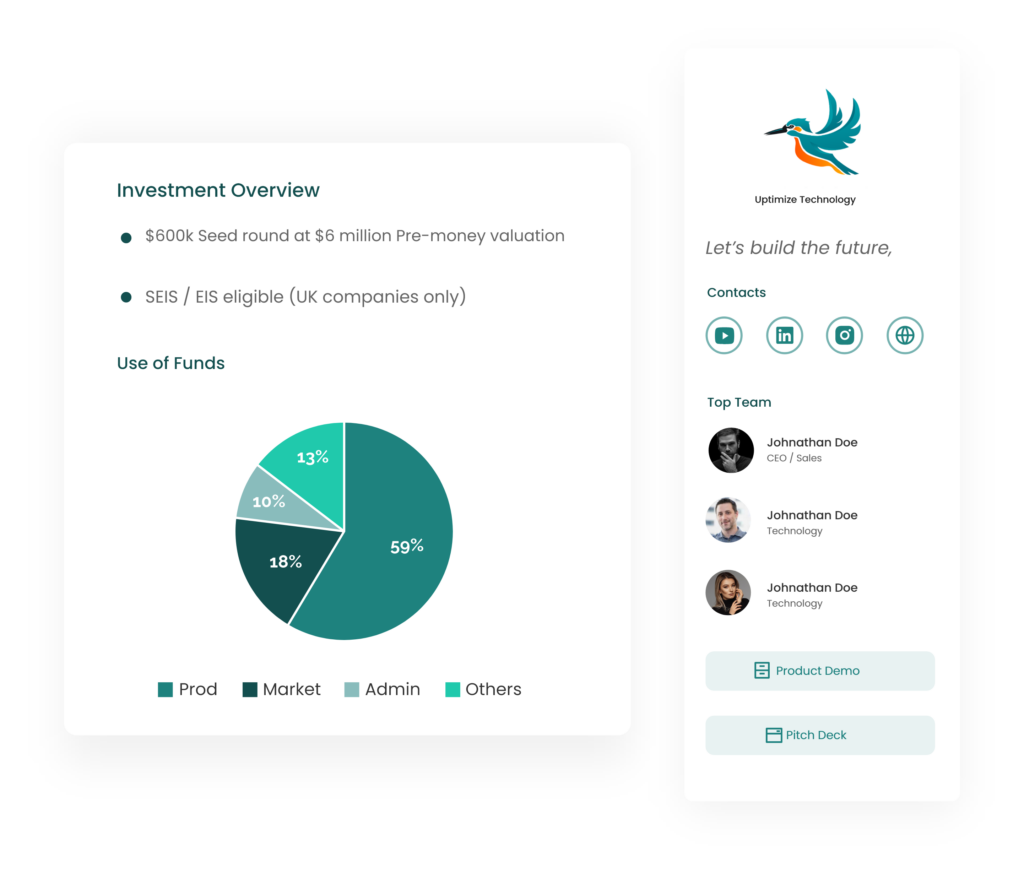 Pricing that works for you
Excel based financial models with formulae for advanced needs
What Our Customers Are Saying
I used financial forecasts from Caena for my SEIS application - it was just what I needed to get it approved!
Easy. Intuitive. Fast. I have used a plethora of alternatives before using Caena. Friends that are CFOs and accountants building something waaaay too complex for me to manage and justify to investors! I would (and have) recommended Caena to other start-up founders who are not financial whizz kids. It's so self-explanatory you don't need any guidance and can actually understand the impact of various assumptions! The two things I'd like to see incorporated are valuations (always get asked by investors - something that pulls in comparable data sets from other similar stage startups) and sensitivity analysis - so changing assumptions ie. growth and impact on bottom line! Ohhh and maybe being able to put in budget vs actuals and maybe commenting on where/how you reached these assumptions. Otherwise it's GREAT and so perfect for where we are as a business. Thanks 🙏
The Caena team goes above and beyond to help their clients. It is rare to find a company that is truly invested into their clients' success- and committed to resolving all queries. Highly recommended.
Really solid tool, producing highly professional looking forecasts from my rudimentary inputs. A few screenshots of my results in a sub-section of my business case satisfied HMRC well enough to sign off my SEIS application first time
Useful insights for your financial modelling and fundraising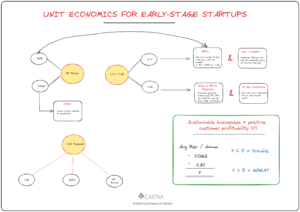 Nail Investor Conversations by Mastering Your Unit Economics and KPIs Recently at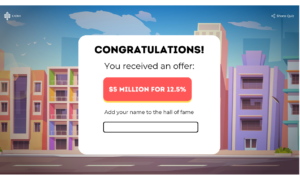 Caena Launches 'Who Wants to Be a Unicorn', a Fundraising Game for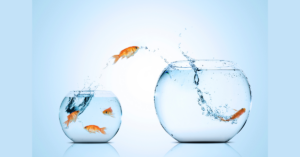 Take a short quiz to receive custom funding recommendations suited to you