Take a short quiz to receive custom funding recommendations suited to you
Grants, accelerator and fellowship funding opportunities for founders and startups (September to October 2023)
You know how frustrating it is to hear about a funding opportunity the night it closes? We do too so we've curated the best opportunities out there. Check back for up-to-date information on available opportunities.
Entrepreneur Awards, Grants and Competitions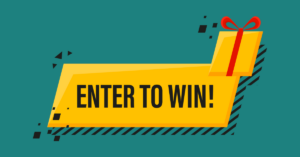 Standard Chartered / DIFC Women in Technology Program

Join a global network, accelerate your startup and stand a chance to win US$100k as one of top 3 startups
For startups registered in the UAE with gender-diverse team with at least one female co-founder; ability to demonstrate the technology's sustainable impact, whether social, economic or environmental and proof solution is innovative & scalable.

Deadline: None
IFC She WINS Africa




Up to 400 women-led startups across sub–Saharan Africa will be supported with skills training and capacity building to strengthen their businesses and help them more easily access financing. In addition to training women entrepreneurs, She WINS Africa will provide gender-smart investing training for funds, accelerators, and venture capital investors to help accelerate investments in women-led startups
For women-led startups operating across sub-Saharan Africa, who have been in business for 1+ years. Applicants must be fluent in English or French.

Deadline: N/A
Compete for a share of EUR 100,000, get published on the iF Design Website, get introduced to a global design community, the design interested public and media. All projects selected by the jury receive an individual Winner Certificate.
For companies, design studios, NGOs, foundations, social enterprises, public and other organizations. The iF SOCIAL IMPACT PRIZE supports projects that contribute to improving our society. If you work towards achieving one or more of the UN Sustainable Development Goals, your project is eligible. our project should already be established and you can apply with the same project a maximum of two times. Student concepts will not be accepted.

Deadline: 5th October



Draper Richards Kaplan Foundation


Up to US$300,000 of unrestricted capital over 3 years. Rigorous on-going support.
DRK has a rigorous requirement and pre-qualification. They are looking for organizations addressing a critical social or environmental issue as the focus of their work, Founders who intend to expand their impact significantly over time. Organizations operating in Africa, Europe, India, Latin America, and the United States. Independent nonprofit and impact first, mission-driven for-profit entities, including US 501(c)3 and its non-US equivalents, C corporations, B corporations, and hybrid organizations. Fiscally sponsored organizations in select cases where there is a plan to spin out (in our experience, independence creates stronger enabling conditions for growth). Post-pilot, pre-scale organizations.

Deadline: Rolling application process throughout the year
European Prize for Women Innovators: the 2023

Almost EUR500 to top 3 startups each across three prize categories (9 in total) – The Women Innovators Prize, The Rising Innovators Prize and The EIT Women Leadership Award.

For women entrepreneurs whose companies are e

stablished in an EU Member State or Horizon Europe Associated Country. Must have founded an innovative company registered at least 2 years before the call year. Those applying for the Rising Innovators category must be under 35. There is no age limit to apply for the Women Innovators or EIT Women Leadership prize.

Deadline: 27th September
EY Entrepreneurial Winning Women MENA program


Win access to a network of experts, mentors, and investors, support with developing your business strategy, growth plans, and leadership skills and the opportunity to participate in a global summit of EY Entrepreneurial Winning Women
For Women entrepreneurs who are founding CEOs (at least 51%) of registered businesses in the MENA region. Their businesses must be: i) at least 2 years old ii) have annual revenues higher than USD 500,000 and iii) must be headquartered in the MENA region


Deadline: 30th September



Carver Federal Savings Bank Minority Women-Owned Business Pitch 2023


Apply for an Opportunity to Win the $10,000 Women Entrepreneur Pitch Grant in Partnership with The Greater Harlem Chamber of Commerce. In addition, you get direct access to a member of the Carver Executive Team, guidance on grant implementation, deposits, and small business loans and a unique platform to showcase business vision and potential in front of expert judges and a wider audience.
For minority women business owners, businesses located in the five boroughs of New York City, entrepreneurs eager to invest in equipment, technology, or energy efficiency to enhance their operations.

Deadline: 30th September



The Momentum $1,000,000 Challenge

Minimum $1,000,000 backing and opportunity to work with and learn from a skilled team of serial entrepreneurs

For startups who have a story, skills and ambitions. It is not necessary to have an idea to apply for this challenge

Deadline: N/A
The Africa Young Innovators for Health Award

US$90,000 up for grabs – 2 X first prizes of US$30,000 and 2 X second prizes of US$15,000. Winners get three-month business mentorship from prominent business leaders.

Media training, increased PR and press opportunities to present your innovation to a global audience
This Award is for young African innovators (aged 21 to 35) who have already developed a minimum viable healthcare product/service (or are in the process of developing such a product or service) that contributes to achieve UHC in one of the four areas identified. Full details on program page

Deadline: N/A
Hello Tomorrow Global Challenge




Up to EUR150k in equity free prizes. Over US$3 billion has been raised by past finalists.

Winners get 1-to-1 coaching & personal introductions with potential investors, partners and clients. Receive the Deep Tech Pioneer recognition & get a chance to be featured in our reports and invited to speak at future events.

Open to

startups that are: In the early-stage of development or the beginning of their commercialization phase (up to series A), based on a new technology, a scientific discovery or a complex engineering process, addressing an industrial, societal or environmental unmet need or creating a new market, composed of a team of at least 2 people, not a subsidiary or spin-off of an existing company.

Deadline: 22nd September



Genesis Ventures Dayone Acceleration Program
The first ticket is £150,000 (approx. €175,000) for 10% equity in your company (at an implied post-money valuation of £1,500,000). You will also get help in building / completing your founding team, coaching and office hours by ex-founders.
For concept and pre-seed startups with founding teams who have either quit or plan to quit their job and go full-time into their startups. Preference for strong teams with highly capable and ambitious founders with complementary skills; a business /product with the potential for huge and quick growth.
Deadline: 6th October (Admissions work on a first-come-first-served basis)

.
America's Seed Fund
Up to US$ 2 million equity free for early stage product development

For deep technologies which show promise but their success hasn't yet been validated.

The project must have the potential to positively benefit society and to lead to significant outcomes in the commercial market. Most of the startups that have been funded have fewer than five employees, are recently formed and haven't received funding from the US government before

Deadline: none – accepts applications all-year round
Accelerator and Incubator Programs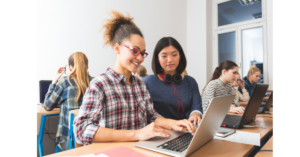 Fintech Innovation Lab – London. Powered by Accenture




Apply for a place in a highly competitive, 12-week program for an opportunity to connect with pertinent decision-makers in the fintech domain, insights to elevate your business and enhance visibility among influential industry players and aAccess to transformative partnerships with over 45 leading global financial institutions.




For i

nnovative fintech startup companies seeking to refine their offerings and aiming to collaborate with leading financial firms.




Deadline: 22ndSeptember



Carbon13 Venture Builder (UK and Europe)




Apply for an opportunity to get pre-seed investment from Carbon13 of £120,000, get support with accomplishing your milestones around team and culture, PMF, GTM, carbon case and access to a network of experts, mentors, and investors. You will also have an opportunity to participate in a demo day.




For teams of two or more founders who are building high-potential climatetech ventures. Ventures that have the potential to reduce carbon emissions at scale. This is the only accelerator which can support a climate startup from any sector, which hasn't raised equity finance yet, to understand its true potential on carbon. For UK and EU registered, early-stage startups




Deadline: N/A



Designer Fund Partnership 2023

Successful applicants receive equity investment of $500k, expert design support tailored to the startup's needs, access to the community of top designers, founders, and advisors, assistance in hiring and managing elite design teams, product and brand design counsel and support with fundraising through introductions and pitch support.

For e

arly-stage startups, from Pre-seed to Series A. Companies aiming to leverage design to enhance health, prosperity, and sustainability

Deadline: 22nd September



The Mint Accelerator By Better Tomorrow Ventures
The Catalyst Fund
Standard Chartered Bank and Singapore Management University Women in Entrepreneurship Incubator
20 female entrepreneurs from 10 early-stage impact-focused startups training, mentoring, and pitching exercises, as well as seed funding. The top five teams will receive up to

S$80,000 in seed funding
The program is for aspiring and current female entrepreneurs in Southeast Asia, with a focus on Singapore, aiming for social impact. Participants are required to have a business or business idea that addresses at least one of the 17 United Nations Sustainable Development Goals and aligns with at least one of SMU's Strategic Priorities of Digital Transformation, Sustainable Living, and Growth in Asia.

Deadline: 1st September
Mohammed Bin Rashid Innovation Fund (MBRIF) Accelerator
Founders Factory Africa Accelerator
Katapult Accelerator Programs:
Three separate accelerators – Africa, Ocean and Climate

EUR150k to EUR500k upfront investments and ongoing support to scale startups

Participate in 3-month tailor-made accelerator program

For impact startups with a strong focus on ocean, climate and food tech solutions.
Baobab Network Africa Accelerator
Up to $50,000 equity investment, 3 months of hands on venture support and lifetime access to the Baobab network.

For

tech-oriented start-ups that have built a minimum viable product (MVP) and have some early traction. Startups must be for-profit.

Deadline: None
Startup Wise Guys SaaS Accelerator Program Africa:

Up to EUR65k investment for up to 12% equity with a follow-on possibility
Get access to weekly 1:1 support in areas like sales, marketing and pitching
Access top notch industry experts joining a network of 600+ founders, 350+ founders and 200+ investors

For English speaking East and West African early-stage digital B2B SaaS startups with initial traction, a solid team and a focus on one of these areas: Fintech, agriTech, Edtech, CleanTech and Retail Tech

Deadline: 7th September 2023
Support from US healthcare systems, funding opportunities by providing direct access to a large network of prominent US venture capital and investment firms
For

the most promising Nordic digital health and medtech companies

interested in accelerating their U.S. market entrance and growth.
Nordic Digital Health and MedTech companies working with sustainable solutions for future healthcare services such as eHealth, mHealth, Telehealth and Telemedicine and eSocial care
Corporate Pilot Programs
Pepsi Cola Labs Digital Marketing Program 2023

PepsiCo Labs is looking for ground breaking MarTech solutions to take PepsiCo's marketing abilities to the next level

Focus areas are: agility and efficiency in generating personalized content and creatives (including measuring engagement and LTV), enhanced media planning visibility and accessibility across PepsiCo brands, enable live & blended fan experiences (music, sports, gaming).
Deadline: None – ahead of kick off in Q3 2023
Other Funding Options
GMC coLABS




US$50,000 to US$250,000 seed investments in form of revenue-share agreements over 5-years. You also get strategic advisory support from recruited industry experts.

For women-focused startups (

improving the lives of women and girls is at the core of your business),

that are investment-ready, widely scalable and innovative

Deadline: None: open year-round
The Growth Impact Fund

£50,000 to £1,500,000

in early-stage, growing organisations. Investments can either be equity, patient debt or revenue share, giving founders a choice of what works best for them
In addition, the Fund offers up to £15,000 in grants BEFORE the investment and up to £20,000 alongside the investment. Successful organisations receive access to a professional network, alumni, and opportunities for follow on funding and support to continue their growth.
The Fund is for UK-based organisations of all sizes who are committed to improving diversity, solving inequity and looking to grow

Deadline: None: open year-round
Know Your Numbers Before You Apply
Even when it's equity free, every investor or even grant provider wants to know you have what it takes to succeed. You will surely be asked for your unit economics and be judged on how you communicate your ambition. Our resources and financial modelling tools are the easiest and most affordable solution for founders to know your numbers and confidently communicate with investors
Take a short quiz to receive custom funding recommendations suited to you