One of the hardest tasks for founders especially early-stage, first time founders is communicating the essence of their business effectively but succinctly. When the audience is investors then the anxiety level skyrockets 10x.
That is what makes me incredibly happy to announce our latest feature — The Caena Teaser. Heck, it's more than a feature, it should be a complete product in itself.
With the fully automated teaser tool, founders can generate succinct, beautifully designed teasers in less than 5 minutes. It's also super easy to share with investors and stakeholders.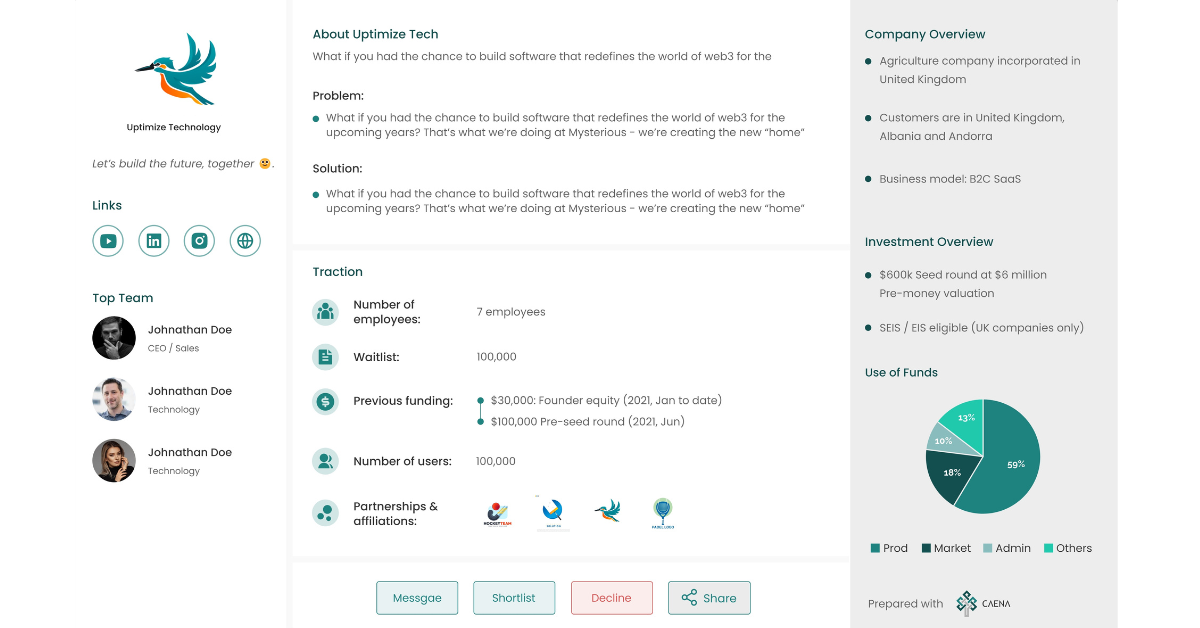 It's not only founders that benefit from a simple, well-designed teaser. It also makes it easier for investors to review inbound pitches and determine if they want to proceed with the conversation or not.
How To Create Your Teaser
Sign up (or login) to Caena
Fill out your startup information in the "Company Profile" section
Pre-view teaser at any point while filling your company profile. Once completed, you can share or download in one click.
It's that simple!
Together with our updated investor rubric, we are steadily demystifying the fundraising for startup founders and streamlining the process for investors . One of the biggest investor pet peeves is being relentlessly spammed by founders who send in pitches when there's obviously no fit with their investment thesis. It is not founders' fault though — investors are not typically very transparent with their investment thesis.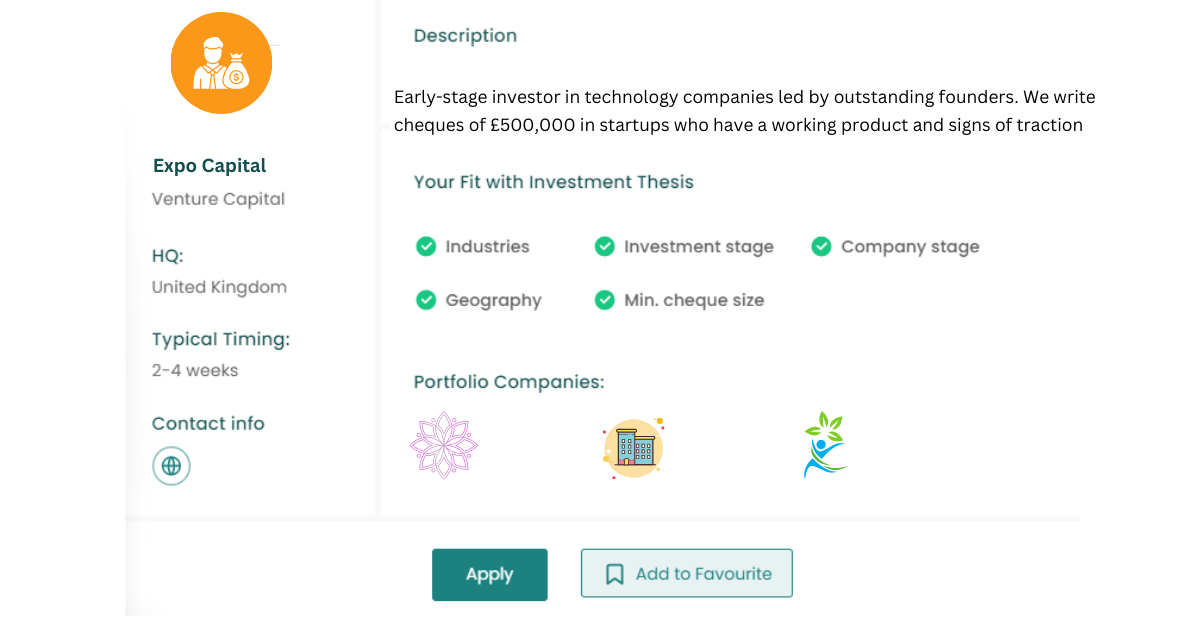 We are streamlining, standardising and simplifying the entire venture financing process and these two new functionalities are just another step in what promises to be a long, exciting journey. Our automated financial modelling tool continues to save our thousands of users time & money. For those early-stage conversations, you'll be able to generate financial metrics, charts and projections in less than 30 minutes for a £10 monthly subscription. We've heard consultants charging £2,000 and taking 4 weeks to provide the same output.
Our mission is simple — to improve access to capital for founders everywhere, irrespective of background or demographics. If you haven't signed up, what are you waiting for?