London, 08.03.2022 – The web-based platform enables startups and small businesses to easily generate metrics, charts, and financial statements for pitch decks and business plans in as little as 30 minutes.
Today, early-stage founders face several hurdles when trying to raise capital. One of them is financial modelling; for founders without an analytical background, creating financial forecasts can prove particularly challenging. Their only other option is to pay financial consultants to do it for them, which often is costly. Caena provides an easy, affordable and fast way to build financial models, without the use of complex spreadsheets.

Founded one year ago by a scientist and a former investment banker, Caena aims to remove barriers to funding for entrepreneurs and help their businesses scale successfully.


Caena also caters to VCs: the platform offers deal sourcing, financial forecasts submission, and evaluation all in one place. This enables venture capitalists, family offices, and accelerators to standardise submissions, instead of reviewing Excel submissions with wildly varying formats

By making it easier for founders to build financial models, and easier for investment firms and VCs to evaluate them, Caena is making the fundraising process more efficient for everyone involved.


Caena Highlights
Generate a financial model including charts and metrics in less than 30 minutes

Models and metrics are tailored to your business model – SaaS

vs. e-commerce/physical
Perfectly formatted outputs for SEIS / EIS (UK founders), pitch decks, investor / accelerator application processes

Share your model in one-click by downloading to PDF / Excel or sending a link to your stakeholders

Save as you go and edit anytime

In-built knowledge base & live support when you need guidance building your model
Startups can now sign up for free to start using the platform and build their first financial model. Upgrade to growth plan for access to Premium features such as one-click share and download. 30 days free and 50% off the first 6 months – for a limited time only!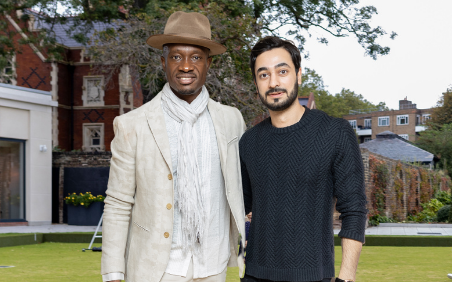 About Caena
Caena was founded in 2021 by Kayode Odeleye and Dr. Ashkan Eliasy.
With Caena, they are on a mission to simplify the fundraising process – and to disrupt venture capital and investment banking, which largely remains legacy industries, despite funding digital transformation in every other industry. By using technology and machine learning, Caena is automating manual, repetitive, and time-consuming workflows across the fundraising cycle. This makes funding more accessible to businesses – and improves returns for investment firms.